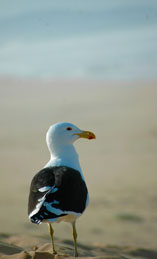 It's not that some people have willpower and some don't. It's that some people are ready to change and others are not.
James Gordon, M.D.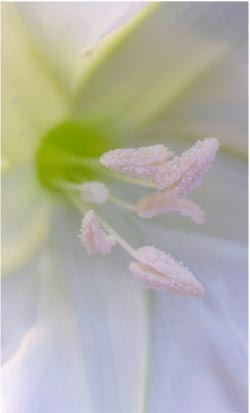 If you do not change direction, you may end up where you are heading.
Lao Tzu

Kenneth Wilson
Kenneth Wilson is a Counselling Psychologist registered with the Health Professions Council of South Africa. He was on the academic staff of the University of the Witwatersrand from 1996 to 2005. In this time he taught a variety of subjects including psychotherapy and psychopathology. He was involved in the training of counselling psychologists at the University. He has run a private practice since 1995. His work includes child, adult, family and couples psychotherapy, psychological assessments and supervision of intern psychologists and lay-counsellors. He has published in the areas of social and community psychology, health psychology, psychopathology, and addiction. He has worked in the addiction field for 15 years, and has consulted with numerous families and individuals regarding addictive behaviour problems. He was consulting psychologist at Houghton House Addiction Recovery Centre (2002 to 2008). He was the consulting psychologist at Self-Help Addiction Recovery Project (SHARP) from 2002 to 2004. In 2007, he founded Cleanstart Wellness, an holistic wellness centre offering a range of psychological solutions for problems in living.


Send an email to Kenneth

Lorenzo Stride
Lorenzo Stride hails from the Eastern Cape and was educated at the historically significant University of Fort Hare, which produced the likes of Nelson Mandela, among others.

He joined Cleanstart in August 2009 and has played a significant role in the Addiction programme as well as the establishment of our weight-loss programme. Lorenzo is passionate about people, assisting them in leading healthy productive lives, and helping them in getting the best they possibly can out of life. He thrives on building relationships and dealing with conflict.

Other areas of interest include:

- Child, Adolescent & Family Therapy including hypnotherapeutic

regression to childhood;

- Adult survivors of childhood sexual abuse;
- Career Assessment and Development;
- Adult Depression, Anxiety, Anger, Stress;
- Couples Therapy;
- Divorce-related Therapy;
- Gender Difficulties including Gay and Lesbian Relationship- and Mental Heath Issues;
- Substance Abuse and Dependence
Send an email to Lorenzo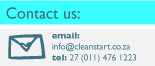 Cleanstart Chemical Dependency Outpatient Treatment Programme
A comprehensive treatment programme for people with alcohol and drug problems


Relationship Rehab
An intensive programme to allow you to get the most out of your relationship with your partner


Pathfinder
Sex and love addiction outpatient recovery programme