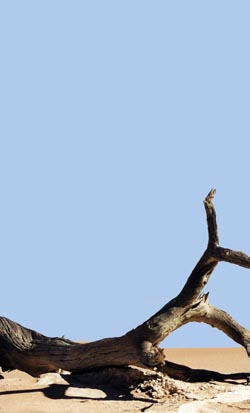 All changes, even the most longed for, have their melancholy; for what we leave behind us is a part of ourselves; we must die to one life before we can enter another.
Anatole France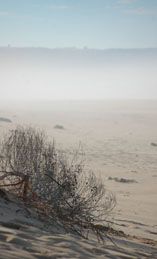 The world we see that seems so insane is the result of a belief system that is not working. To perceive the world differently, we must be willing to change our belief system, let the past slip away, expand our sense of now, and dissolve the fear in our minds.
William James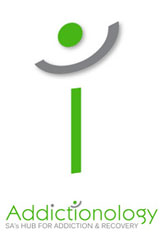 CHEMICAL DEPENDENCY PROGRAMME
The adult outpatient programme draws on motivational interviewing, mindfulness-based cognitive therapy, and 12 step theory to provide a rich blend of techniques and experiences designed to allow people to live happy and goal-directed lives without the use of mind and mood altering drugs. Topics covered include working with thoughts, feelings and behaviours, relapse prevention, anger management, managing relationships, communication, mindfulness training, giving and receiving feedback, and addiction as a disease.


Schedule
Monday:

Treatment Group

18h00-19h00

Wednesday:

Treatment Group

18h00-19h00

Saturday:
Power Recovery Group
11h00-12h30
Saturday:
Family Group
11h00-12h30

In addition, participants must attend one individual psychotherapy session per week, as well as a minimum of 1 AA/NA meeting per week.

Rules
- All meetings are compulsory.
- Participants may not use any mind or mood altering drugs including alcohol for the
duration of the programme. Nicotine and caffeine, in moderation, are excluded.
- Drug tests are compulsory. Refusal to be tested is regarded as a positive test.
- All written work and stepwork must be submitted on dates to be agreed with appropriate
counselor.
- The primary programme lasts approximately six to twelve weeks. Exact completion time
depends on how quickly participants get through the step work, and other written
components of the programme. Participants graduate when they have completed all
work and have a negative drug test.
- Participants are encouraged to remain in the aftercare programme until they have been
clean and sober for a year.
Costs
Cleanstart is contracted in to all major medical aids. Cleanstart is R4400 per month. This excludes possible consultations with medical doctors and/or psychiatrists, and the cost of prescribed medications. The aftercare programme ranges in cost from R600 to R2780 per month, depending on requirements. Participants not on medical aids can request a discount.
WEIGHT LOSS PROGRAMME
Cleanstart now offers a professional weight loss programme. The programme is facilitated by psychologists, a dietician, and a personal trainer.

The programme consists of regular group and individual meetings which aim to address:
- Emotional and psychological aspects of being overweight
- Dealing with cravings and relapses
- Development of a healthy eating plan
- Understanding healthy nutrition
- A personalised and fun exercise plan
- Initiating and maintaining motivation within a structured and supportive group

ADOLESCENT OUTPATIENT RECOVERY PROGRAMME
There are many reasons why young people start to use substances, these include for fun, for increased confidence, because their friends use, to fit in, for stress relief, because they think it is normal to use. Addiction is a serious disease that affects 1 in 4 families. The younger a person starts drinking or using drugs, the more likely they are to become addicted. Young people who start using before the age of 15 are 5 times more likely to become addicted than those who wait till 21 to start using. Ninety five percent of all adults who abuse or are dependent on alcohol started drinking before the age of 21. This makes treating the problem as early as possible extremely important. Early intervention can help prevent some of the following negative consequences: risk of hazardous accidents, suicide, homicide, teenage pregnancy, contracting HIV/AIDS or another type of sexually transmitted disease (STD), school failure or dropout, family conflict, interference with brain development, memory problems, interference with social development, isolation from friends and family, lack of confidence, physical fights, moodiness, depression, anxiety, low self-esteem and aggression.

Cleanstart is aimed at assisting young people to identify and overcome problems they are experiencing as a result of using alcohol and drugs. We are a professionally run outpatient treatment programme. We incorporate a life-skills focus that provides treatment that is based on current research findings. The goal of our programme is wellness, meaning that we strive to improve the young person's physical and mental health, so that they are capable of living a fulfilling and balanced lifestyle. The skills learnt while attending our programme can therefore be applied to all areas of the young person's life. The programme includes work on topics such as self-esteem, anger management, communication skills, decisions making, body-image, depression, anxiety, eating disorders, relationships and identity.

At Cleanstart, we understand that young people have unique developmental needs, as they are still in the process of developing ways of being in the world. We aim to meet young people at their level and in doing so the programme is designed to be interesting and fun, whilst having a life changing impact. The outpatient programme suits young people, as it does not disrupt their schooling. We believe that the family plays a central role in helping young people who have problems with addictive behaviours and therefore work with families at all times during the recovery process.
OTHER PROGRAMMES
- Pathfinder (sex and love addiction outpatient recovery programme),
- Relationship rehab (an intensive programme to allow you to get the most out of your relationship with your partner),
- Therapy group for partners of people with sex addiction issues.
- Stress reduction programme,
- Aftercare groups,
- Individual outpatient counselling,
- Counselling for family members of people with chemical dependency problems,
- Educational talks on addiction and it's treatment,
- A corporate programme aimed at increasing productivity by educating and where
necessary, treating employees with addiction problems,
- Codependence Treatment Group.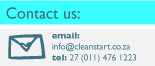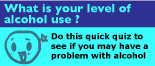 Q: Do you feel that you are a normal drinker?
YES OR NO?

Q: Does your wife, husband, a parent or other near relative ever worry or complain about your drinking?
YES OR NO?

Q: Do you ever feel guilty about your drinking?
YES OR NO?

Q: Do friends or relatives think that you are a normal drinker?
YES OR NO?

Q: Are you able to stop drinking when you want to?
YES OR NO?

Q: Have you ever attended a meeting of Alcoholics Anonymous? YES OR NO?

Q: Has drinking ever created problems between you and your wife, husband, a parent or other near relative? YES OR NO?

Q: Have you ever gotten into trouble at work because of your drinking? YES OR NO?

Q: Have you ever neglected your obligations, your family or your work for more than two days in a row because you were drinking?
YES OR NO?

Q: Have you ever gone to anyone for help about your drinking?
YES OR NO?

Q: Have you ever been in hospital because of drinking?
YES OR NO?

Q: Have you ever been arrested for drunken driving, driving whilst intoxicated, or driving under the influence of alcoholic beverages?
YES OR NO?

Q: Have you ever been arrested, even for a few hours, because of other drunken behaviour?
YES OR NO?

If you agree with THREE or more of the answers given above, you are probably alcoholic; TWO answers indicate the possibility of alcoholism; LESS THAN TWO answers indicate that alcoholism is not likely.

Journal of Studies on Alcohol, 1975, 36, pp. 117-126. Copyright by Journal Studies on Alcohol, Inc., Rutgers Center of Alcohol Studies, New Brunswick, NJ 08903.